(side projects)

ATL NIGHTs w/ Underground, Top40Mixx, & Throwback cutz & mixes late night HipHop & R&B. Click the ON AIR button below or got to http://www.transmissionfm.com (works best with iTunes or MediaPlayer) any ?s email me JoeyV @ remedybornmuzik@gmail.com
HipHop & R&B muzik from 9pm-2am.
9-10pm (Underground, Midwest, South, East, West)
10-11:30ish (MainStream/Radio Top 40)
11:30-2 (90's Throw Back Late Night! 90s & erlier)
EVERY 3rd WEDNESDAY Starting @ 9pm-2am
((just click below)) or go to TransmissionFM.com
& click LISTEN next to LIVE DJ...
WHEN ON AIR OR ANYTIME click here...
THE ON AIR BUTTON!(safe no password required works best with media player & iTunes)
ANY ?s EMAIL ME!!! JOEY
Peace!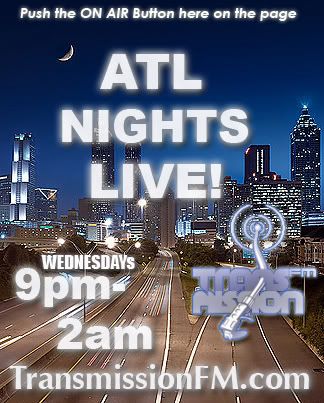 ATL WednesdayNights TransmissionFM.com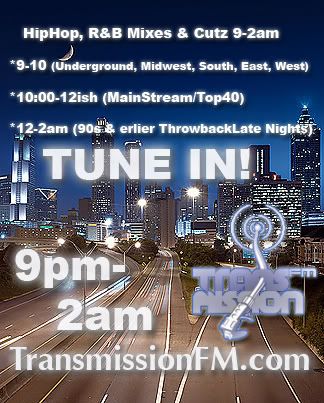 SHOUT OUTS
your SHOUT OUTS Played LIVE on "ATL WednesdayNights" CALL..
CALL AND LEAVE SHOUT OUTs, Leave a message
Shouting out RemedyBornMuzik, TransmissionFM.com & of course U & who ever!.
It will be played LIVE ON AIR Wednesday night during the Top40 mix
around 10:30ish #s 678-698-5493.
PEACE!!!!